The TVNP Community Grant provides small pots of funding to support community organisations in the Tees Valley, which increase participation in nature and/or the outdoors. The primary aim of this funding is to enable small local groups to fund work that other grant schemes might not cover, or to supplement funding from other small grants so that they can continue and expand on the brilliant work that they do in their local community.
2020 was the first year of our community grant scheme and despite obvious difficulties which caused some delay it was a successful year for our grant scheme. In total across the two grant rounds, 17 community organisations received funding towards their work.
This funding has been really appreciated by the groups, particularly during the current time. "This community grant is funding work on the pond which is something local families have wanted for a long time. It is going something that can be enjoyed and used by families and school groups, as well as being a wonderful wildlife habitat" explained Anne Dawson of Friends of Bluebell Beck
"It was fantastic for the Friends group at Drinkfield Marsh to hear that we had been awarded a community grant." Said Mark Bennison of Friends of Drinkfield Marsh "We will use the grant to develop a new trail around the nature reserve. The trail will include brass plaques for children and adults to do nature rubbings, as a fun way to learn about the wildlife at the marsh. We are hoping to open the trail this summer for the visitors of Drinkfield Marsh to enjoy."
Below is a map with the approximate positions of the community groups and organisations who received TVNP community grant funding in 2020.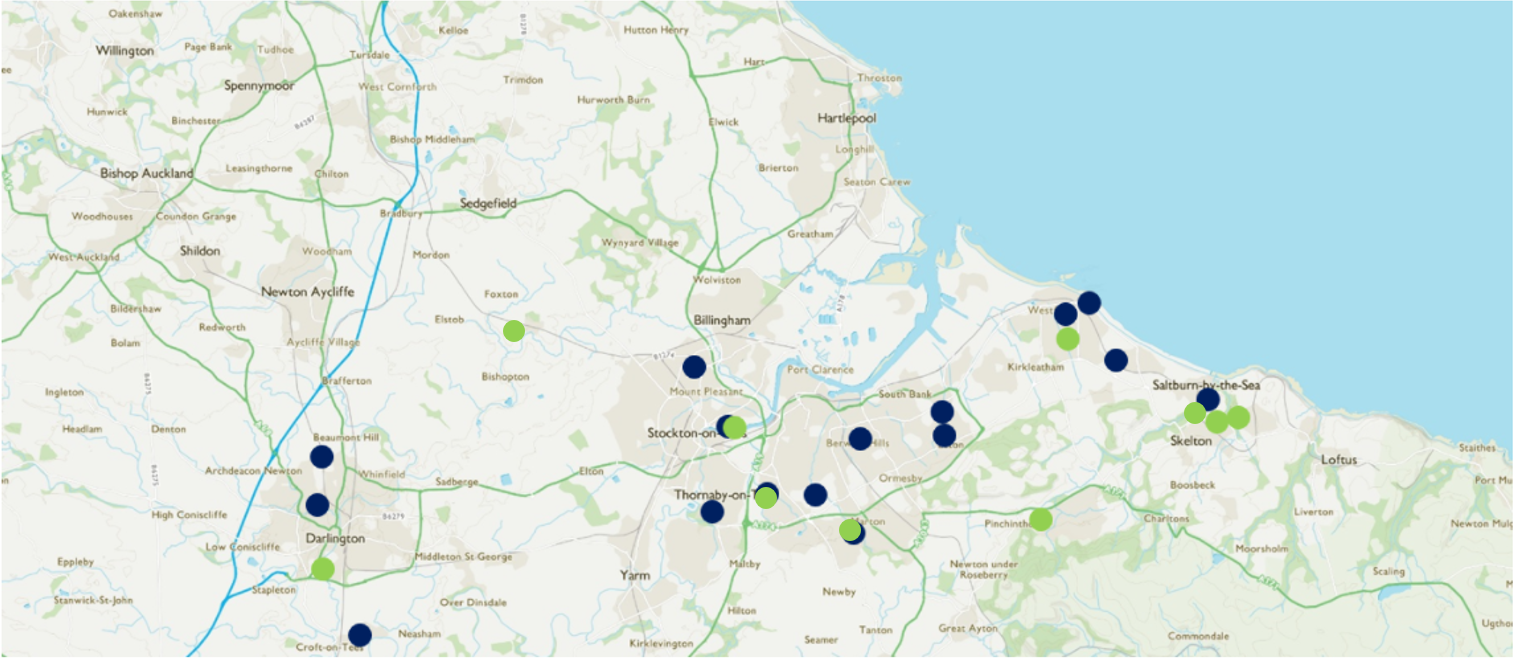 In March 2020 we funded 14 groups for various projects including a group supporting those with dementia and their carers running outdoor sessions, path works to improve access to sites, an intergenerational gardening project, and development of a community wood. The groups that received funding from this first grant round were:
In September 2020 three groups received funding for projects including climate-focused events, path works and signage. The groups that received funding from the second grant round were:
In March 2021 six groups received funding for projects including path works, planting, maintenance, and tools The groups that received funding from the third grant round were:
In September 2021 four groups received funding for projects including creating a wildlife
You can find out more about the TVNP community Grant on our grants page. For more info, or to check if your group is eligible please email us at [email protected]