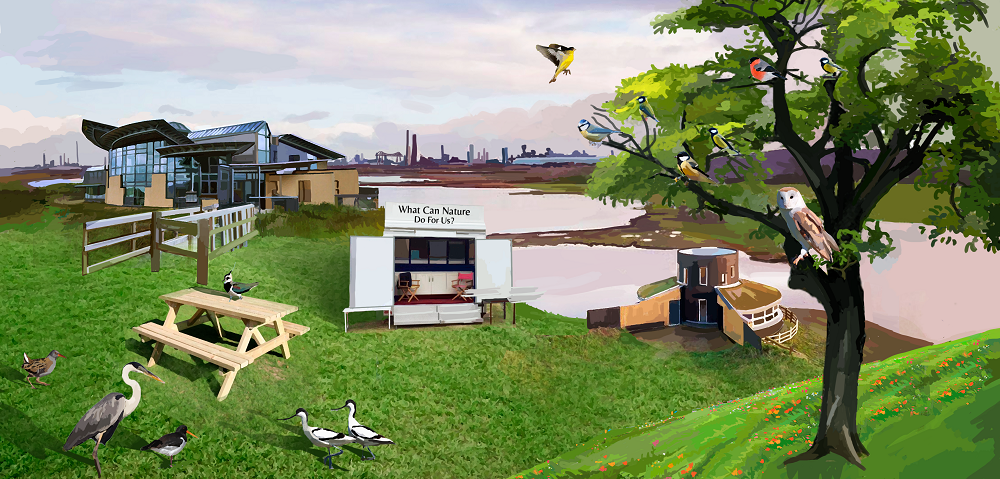 The Tees Nature Conference hosted by Tees Valley Nature Partnership and Your Tees Catchment Partnership took place on June the 18th 2021
This year's conference was again virtual and focused on the theme "What can Nature Do for Us?". This years' conference brought back the marketplace, where partners and members can share their upcoming plans with the attendees of the conference throughout the day.
Highlights included:
• Keynote speech from Emma Marsh Director of the RSPB
• Address from Paul Booth OBE; Chair of Tees Valley Local Enterprise Partnership, Teesside University Governor and Environmental Justice Commissioner
• Talk from Shahda Khan, Director Borderlands Creative People & Places Programme
• Address from Chris Davis; National Nature Recovery Network Partnership Manager Natural England
• Nature Recovery – why it matters to both community & cultural sectors. Findings from the Research & Development Project for FestivalUK 2022 with Beatrix Schlarb-Ridley, Head of Innovation at the British Antarctic Survey; Shahda Kahn, Director of Borderlands arts program; Internationally acclaimed artists Mikhail Karikis and Simon Mckeown; internationally acclaimed curator Sarah Perks and Dominic Luscardi, Non-Exec Director Animmersion
If you couldn't make the conference or missed any of the talks you can catch up on the conference footage by clicking on the button below. You can read more about the organisations and conference speakers in the conference biographies below.