New Coastal Path OPEN!
30th September 2019 in News
New coastal footpath brings walkers closer to nature along the River Tees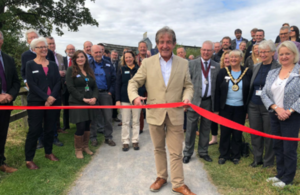 A new coastal footpath has officially been opened running along the Tees estuary. Natural England launched the latest stretch of the England Coast Path, increasing access to the Tees Valley coastline with a new ten-mile route from Newport Bridge, Middlesbrough along the River Tees to North Gare.
Read full article: The Northern Echo and Natural England