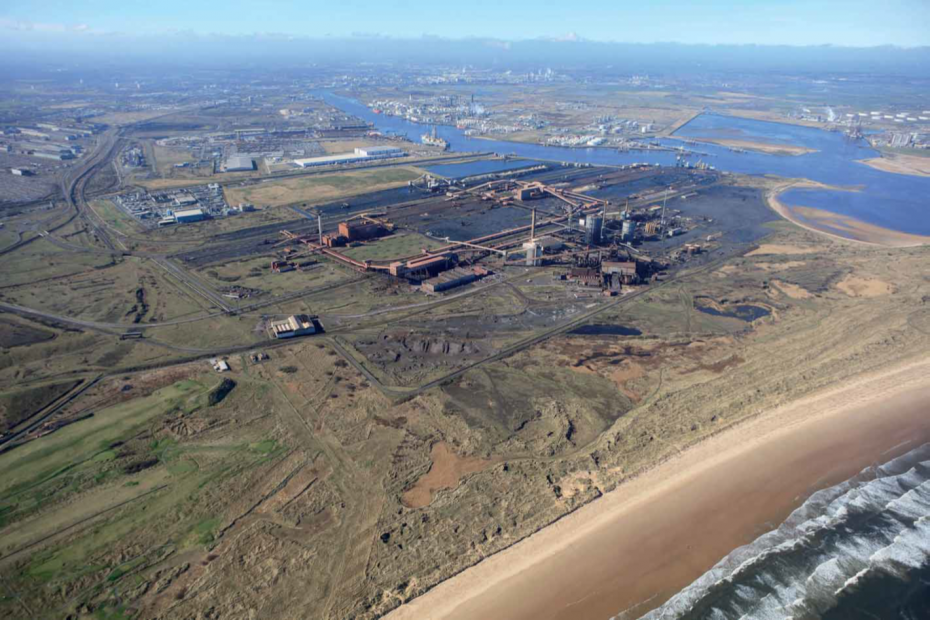 The South Tees Development Corporation (STDC) is the first Mayoral Development Corporation (MDC) outside of London. It has been set up to promote the economic growth and commercial development of Tees Valley by converting assets in the South Tees area into opportunities for business investment and economic growth. The TVNP also see this as an opportunity to develop the environmental assets too.
The STDC area covers approximately 4,500 acres of land to the south of the River Tees, in the Borough of Redcar and Cleveland, and includes former SSI steelworks site as well as other industrial assets. The area benefits from river access and includes the deep-water port of Teesport, England's largest exporting port. Of particular interest to the Nature Partnership the area also incorporates South Gare, Coatham Sands Coatham Marsh and borders Bran Sands and the river Tees. The rest of the site itself too has current and potential ecological interest.
A draft Master Plan has been developed that aims to provide a flexible framework for achieving the socio-economic ambitions for the regeneration of the South Tees area, realising that a long time frame is necessary for the successful implementation of the plan for economic growth in South Tees and the wider Tees Valley area.
The STDC opened  a six week consultation period as 'feedback and support from local people and business is extremely important to the success of the South Tees Development Corporation.' The TVNP has co-ordinated and submitted a joint response from our key partners to add to the responses that individual partners have also made. You can view our response here: TVNP response to STDC draft plan.
View our TVNP Tees Estuary slide show for more information on the natural assets.